PV Module Test Chambers
Our range of test chambers for PV modules are designed for testing photovoltaic (PV) modules in accordance with IEC 61215 and IEC 61646. A comprehensive range of chamber volumes are available from 2000 to 15000.

We also provide also the most suitable test unit for temperature shock cycling tests, humidity freezing tests and damp heat tests.
Additional chamber options are available dependent upon user requirements including S!MPATI programming and logging software, temperature measurement on specimen, additional entry ports and special voltages.

Product Features
Choice of temperature ranges:
-40°C to +150°C
-60°C to +150°C
-60°C to +180°C
-70°C to +180°C
Choice of capacities from 2000 up to 15000 litre
Humidity range from 10%RH to 98%RH (climatic range from +10°C to +90°C)
Temperature change rates from +100°C/hour to +200°C/hour
8" colour touch panel
S!MPAC/32-bit control and monitoring system
USB and Ethernet interfaces
Digital I/O with four digital inputs and four digital outputs
Potential-free contact for switching off test specimen
Independent adjustable temperature limiter tmin/tmax
Software temperature limiter min./max.
Steady-state overheating safety thermostat
Water-cooled refrigeration system
Two stainless steel entry ports
Sealed door, hinged left-hand side
Humidifier bath, protected against overheating
Automatic water supply of humidification system
Self-cleaning psychrometric humidity sensor
Error diagnostic and inspection system
Calibration of two temperature and two humidity values
Dimensions and outputs can be adapted to user requirements
Manufactured in Germany
User Benefits
Suitable for small and large PV modules
In accordance with IEC 61215 and IEC 61646
Delivered as 'ready to plug-in'
Integrated recording of measuring data guarantees a complete documentation of test runs
Units are designed for the performance of extreme climate values
Trouble-free operation can be guaranteed at ambient temperatures up to +35°C
Optimum air guidance and temperature distribution
Easy handling of PV modules
High humidification performance to fulfil modern test standards
Chlorine and CFC-free refrigerants
Asbestos-free
Low noise pressure level
CE certified
Areas of Application
Videos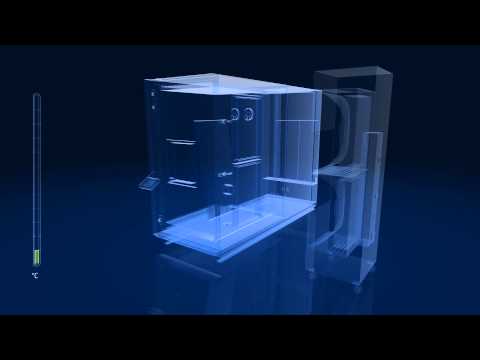 Technical Data
Weiss Model

WK
2500/70/3HS

WK
2200/70

WK
2500/70/3S

WK
3100/60

WK
3400/70/3S

WK
4.1'/60

WK
15'/40

Vötsch Model

VCS
7200-3 H/S

VCS³
7220-3 H/S

VCS
7200-3/S

VCS³
7310-8 H/S

VCS
7340-3/S

VCZ
60008/S

VSKZ
04/150/S

Temperature range

-70°C to
+180°C

-70°C to
+180°C

-70°C to
+180°C

-60°C to
+180°C

-70°C to
+180°C

-60°C to
+150°C

-40°C to
+150°C

Climatic range

+10°C to
+90°C

+10°C to
+90°C

+10°C to
+90°C

+10°C to
+90°C

+10°C to
+90°C

+10°C to
+90°C

+10°C to
+90°C

Humidity range

10%RH to
98%RH

10%RH to 98%RH

10%RH to
98%RH

10%RH to 98%RH

10%RH to 98%RH

10%RH to 98%RH

10%RH to 98%RH

Chamber volume

2000 litre

2200 litre

2600 litre

3100 litre

3400 litre

4100 litre

15000 litre

Test space dimensions
(w x d x h)

1000mm x 1025mm x 2000mm

1100mm x 2150mm x 950mm

2000mm x 1150mm x 1150mm

1100mm x 1325mm x 2100mm

2000mm x 1150mm x 1150mm

1200mm x 1500mm x 2300mm

2000mm x 3100mm x 2400mm

Electrical connection

3/N/PE AC
400V ±10%
50Hz

3/N/PE AC
400V ±10%
50Hz

3/N/PE AC
400V ±10%
50Hz

3/N/PE AC
400V ±10%
50Hz

3/N/PE AC
400V ±10%
50Hz

3/N/PE AC
400V ±10%
50Hz

3/N/PE AC
400V ±10%
50Hz
Options
S!MPATI programming and logging software
Additional stainless steel entry ports - 50, 80 and 125mm Ø
Additional shelves/specimen shelves for PV modules
Reinforced test space flooring 250kg/500kg
Observation window with test space illumination
Temperature measurement on test specimen
Disconnection of fan via digital channel/door switch
Safety interlock switches
Interfaces RS232, RS422/485 and RS232/IEEE 488
Special voltages
Spatial calibration
Calibration of deviation to the standard
Upgradeable for special test regulations
Dewpoint extension in climate working range up to -12°C
Dewpoint extension up to -20°C controlled
Pressure-resistant demineralisation cartridge
Air-cooled refrigeration plant with external condenser